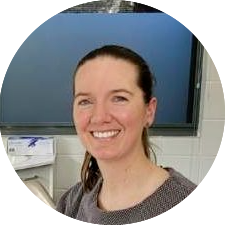 Appointment & Fee Information
What happens during your appointment
Your appointment will take about 15-20 minutes and include:
A background medical history
Discussion of any previous skin cancer issues
An assessment of your risk of skin cancer
A top to toe full skin check using a skin microscope
Please ensure you:
Wear comfortable clothing that can easily be removed
Avoid wearing makeup, fake tan or nail polish if possible.
Fee Information
At MP SKIN CHECK part of the costs of our skin checks are covered by Medicare (for valid Medicare card holders).
Online Medicare rebate claiming available – To provide you with your Medicare rebate, you're banking details must be registered with Medicare. The rebate will then be deposited in your account, usually overnight.
Skin cancers account for around 80% of all newly diagnosed cancers.
Between 95% and 99% of skin cancers are caused by exposure to the sun.
Our incidence of skin cancer is one of the highest in the world.
IMPORTANT NOTE – If you notice changes to your skin, it does not necessarily mean that you have skin cancer. I recommend you visit a skin cancer doctor to have any of your spots investigated further. If you have any questions, please do not hesitate to contact the clinic.
 Dr Kristy Edwards – Director, MP Skin Check.
Skin Check Mount Martha
Our doctors see patients for skin checks from all over Melbourne including Mornington, Moorooduc, Mount Eliza, Mount Martha, Somerville, Frankston South, Frankston, Langwarrin South, Safety Beach, Dromana and Hastings.