SKIN CANCER CLINIC MOUNT MARTHA
APPOINTMENT INFORMATION
All enquiries and bookings, please call or book online:
What will happen during your appointment
Your appointment will take 15-20 minutes. We undertake a full evaluation and skin check. This includes taking a background history to asses your risk of skin cancer and discussing any previous skin cancer issues. After this we undertake a full skin check. Please ensure you:
Wear comfortable clothing that can easily be removed
Avoid wearing make up, fake tan or nail polish if possible.
SKIN CANCER CLINIC MOUNT MARTHA – Top to toe skin check
After your evaluation at MP SKIN CHECK your doctor will perform a top to toe full body check using a skin microscope. If required, moles that have any unusual features will be photographed for future comparison.
Any suspicious lesions will trigger a plan of treatment, which usually involves a biopsy. Simple biopsies or treatments such as liquid nitrogen (freezing) may be treated in the same appointment. Most people have an 'all clear' check and a reminder is then set for the next routine full body check (usually in about 1 year).
Children's skin checks – Children are welcome but usually have a very low risk of showing any signs of skins cancer. We recommend regular skin checks starting from late teens or early adulthood.
If further treatment is required
If a biopsy reveals a skin cancer this will usually require additional treatment. The vast majority of these procedures are available to be performed on site at MP Skin Check. For more complex procedures or those in cosmetically sensitive areas (i.e. the face), Your doctor will discuss with you your options for treatment, which may include a referral to a local surgeon.
SKIN CANCER CLINIC MOUNT MARTHA – FEES
At MP SKIN CHECK part of the costs of our skin checks are covered by Medicare (for valid medicare card holders).
Online Medicare rebate claiming available – To provide you with your Medicare rebate, you're banking details must be registered with Medicare. The rebate will then be deposited in your account, usually overnight.
Valid Medicare Card Holders:
Standard consultation – Pay on day fee $120 – $38.75 Medicare rebate = Cost to you $81.25


.

Long consultation – Pay on the day fee $160 – $75.05 Medicare rebate = Cost to you $84.95


.

New Patients – New patients are required to be booked for a long consultation.
Valid Health Care Card and Pension Card Holders:
Standard consultation – Pay on the day $85 – $38.75 Medicare rebate =

Cost to you $46.25
Long consultation – Pay on the day fee $120 – Medicare rebate $72.80 =

Cost to you $44.95
.

.
.
.
PROCEDURE/SURGERY FEES (if required)
Surgery fees are based on the time required/allocated for a particular procedure and can be quoted to you at the time of booking.
Surgery fees also have Medicare rebates available to Medicare card holders.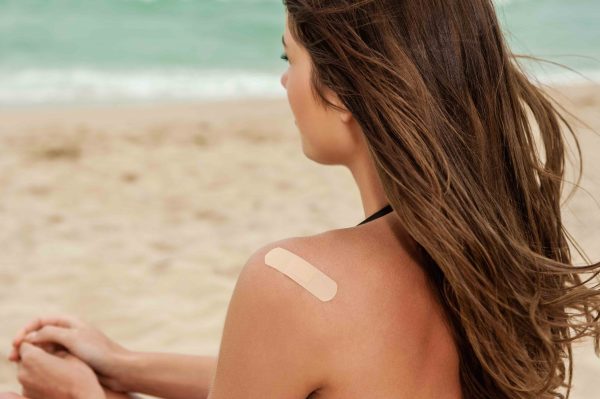 Skin Cancer Clinic Mount Martha – Our Doctors see patients for skin checks from all over Melbourne including Mornington, Safety Beach, Dromana, Moorooduc, Mount Eliza, Somerville, Frankston South, Frankston, Langwarrin South, Mount Martha and Hastings.